Celebrate Travelstart's Birthday With Us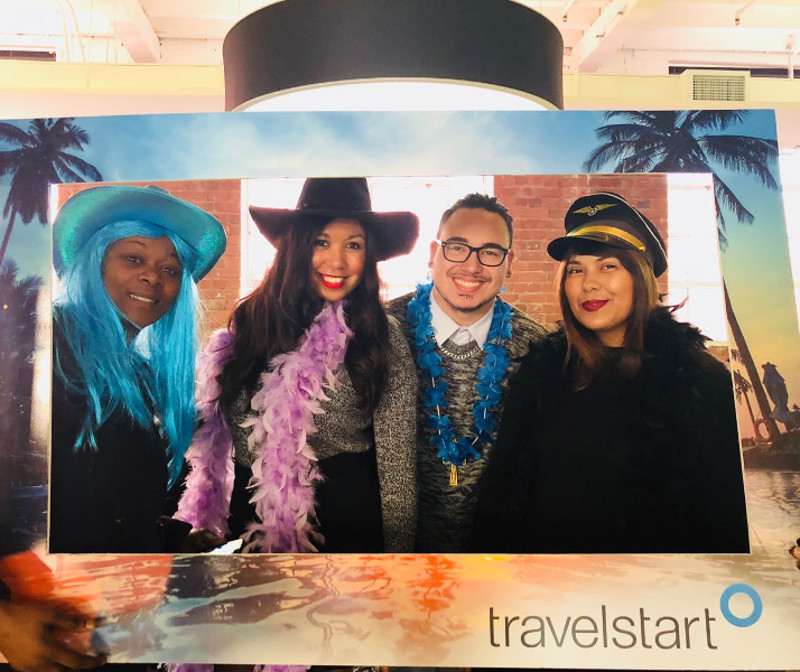 Hip Hip Hooray! Toot the horn. Bang the drum. It's Travelstart's 12th birthday, and we want YOU to come to celebrate with us as we take a walk down memory lane uncovering memorable highlights of the past 12 years as we enter a new chapter together.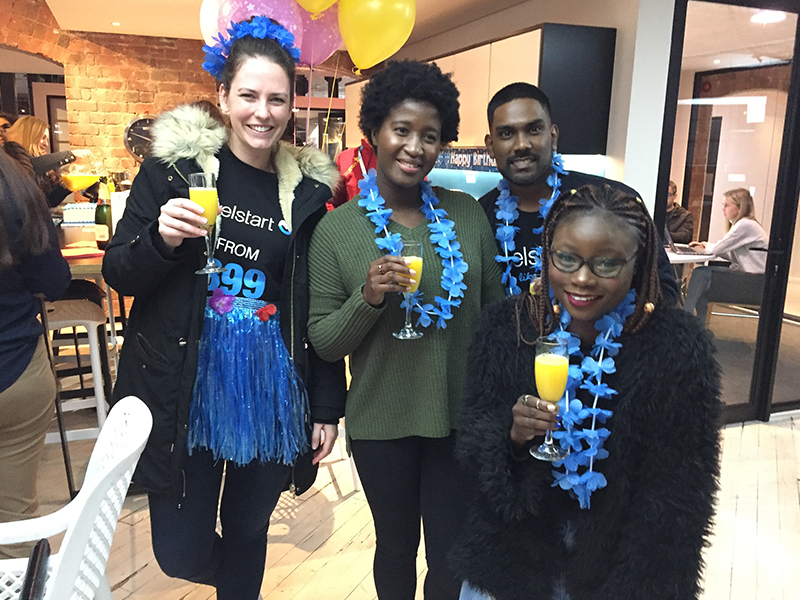 It's no secret that being 12 years old can be awkward and tough. At 12, you start to shed layers, test new roles and transform before your eyes as you tackle the timeless woes of the last year of childhood. Similarly, Travelstart has seen its fair share of challenges and victories worth celebrating and commemorating. You are cordially invited to journey with us as we bring you 12 milestones and highlights which has helped pave the way for many more years of making your travel dream become a reality.
1. Cheers to a Fearless Leader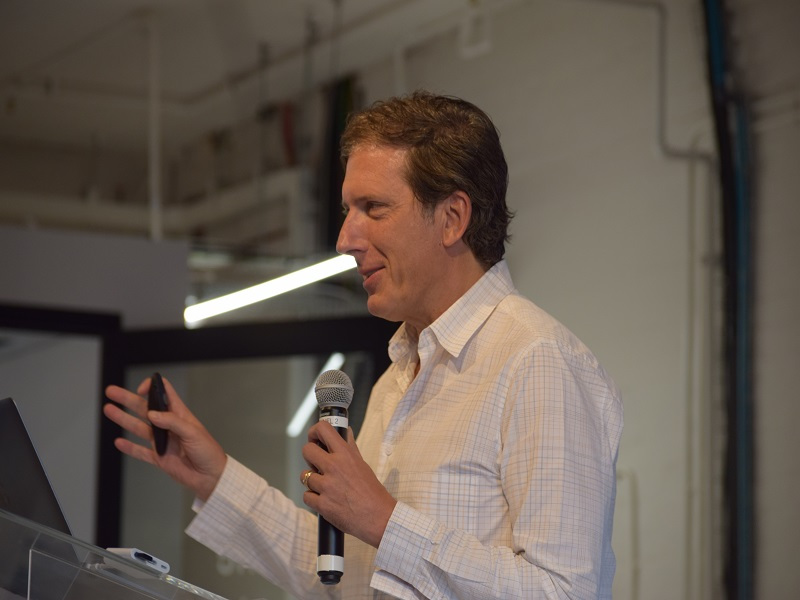 Founded in Sweden in 1999, Travelstart is the brainchild of entrepreneur, former DJ and family man Stephan Ekbergh. In true start-up fashion, Sweden's first online travel agency was initially run from an old coffee roastery in Malmö. Nearly two decades, plenty of learning, growth and one African immigration later, Stephan still heads up Travelstart from sunny South Africa.
Stephen set his sights on South Africa, seeing the need to fix travel in Africa which led to him moving in 2004 and starting up Travelstart's operations in Cape Town in 2006. Now, Travelstart operates in 18 countries with offices in core markets, and our travel family is now comprising of over 400 staff from 38 nationalities, all passionate about making travel simple in Africa and the Middle East.
2. From Cape to Cairo
Following the success of the South African market, Travelstart set its sights on other countries in Africa and the Middle East. Travelstart spread the joy of travel with the launch of the Nigerian and Kenyan market in 2012, followed by Egypt and Dubai in the year 2013. With a focus on providing travellers with personalised assistance, Travelstart officially launched a fully localised and complete Arabic version of our website in 2014 for the Middle Eastern markets.
3. Let's Get Physical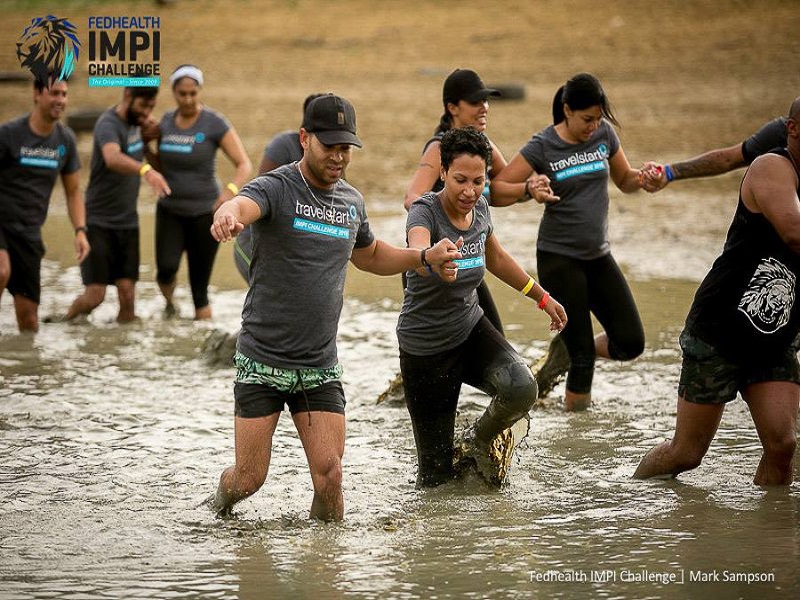 Every year, Travelstarters eagerly anticipate the Impi Challenge, where we band together to tackle sweat-inducing obstacles. Displacing undeniable patriotism and contagious optimism, you can hear the cheerful songs and chants of Travelstarters as they trudge through mud-cladded terrains, help each other across monkey bars and cheer on fellow colleagues conquering their fears. It's the ultimate display of the warrior Travelstart spirit. Hear us roar.
4. Flapp It & Go
Close your eyes and make a wish. If you wished for a personalised travel agent in your pocket, then consider it granted. Flapp, Travelstart's flight booking app was first launched in 2015 allowing travellers to book and pay for flights between which was then South Africa's busiest route, Johannesburg and Cape Town. Like any proud parent at a party, Travelstart has watched Flapp grow by leaps and bounds and now not only do we provide flights between Johannesburg and Cape Town but also offer the customer to book and pay for domestic, regional and international flights. The flight booking app is the easiest way to compare flights on your favourite airlines or rental deals from the worlds leading car hire companies and offer exclusive app specific deal! What are you waiting for? Get the best party favour around by downloading Flapp on Andriod and iOS.
5. The People
Although being an online travel agency, the people of Travelstart are the heart of the company. Travelstart could not have brought you closer to your travel dreams if it weren't for the tireless dedication and customer-centric focus of its staff. Travelstart is a melting pot of diverse people from various backgrounds and walks of life, bonding together over a mutual goal of romancing the customer and igniting the passion and joy of travel through providing personalised service with a touch of magic – you could say we are your travel fairy godparent.
6. Check-in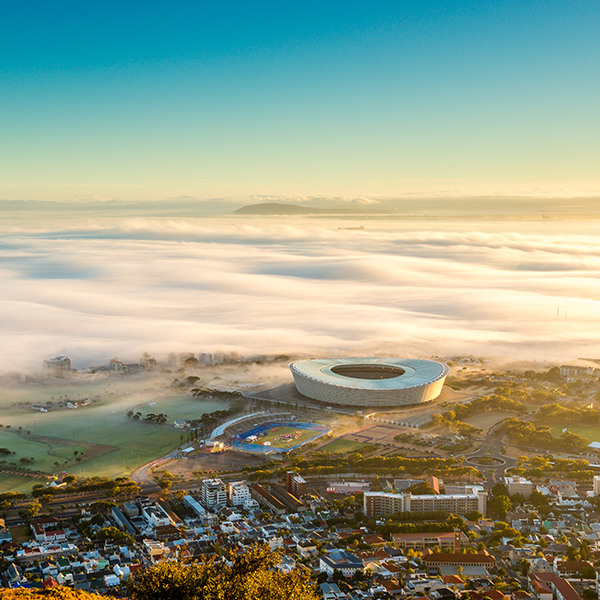 Travelstart is your one-stop travel shop for all your travel needs, providing flights, car hire and accommodation. To fast-track the growth of its accommodation offering, towards the end of 2017, Travelstart acquired a majority stake in Cape Town based SafariNow.com, South Africa's largest accommodation website, to provide our customers with better choices.
7. All We Do is Win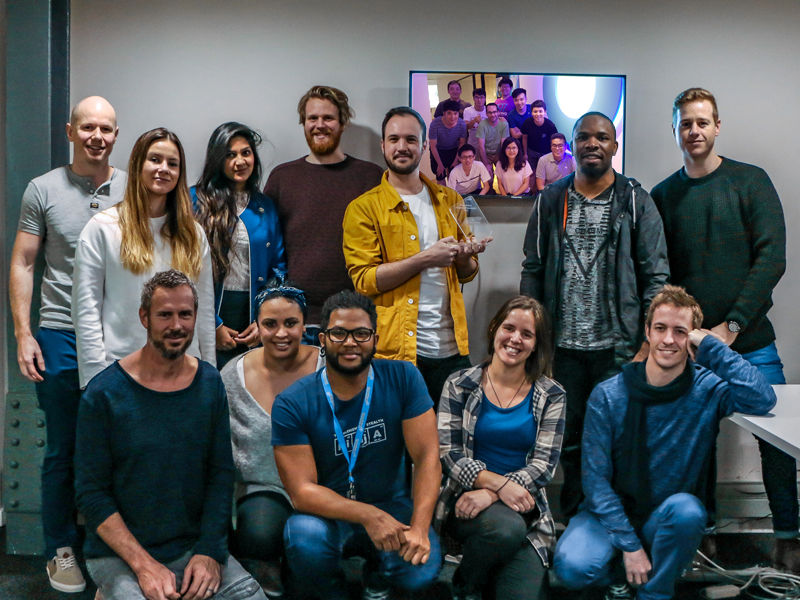 To remain on top of the game, Travelstart won "Africa's Leading Online Travel Agency" in the 23rd World Travel Awards, 2016 and has been nominated for the same award in the World Travel Awards 2018. Stay tuned to see if we snag the coveted title. The following year Travelstart walked away with the "E-Commerce Service of the Year" at the Price Check Tech and E-Commerce Awards Yet again, Travelstart shines brightly as we had been nominated for 4 categories for the prestigious gala event in 2018 and walked away with the "Best Mobile Shopping Experience", "Best Travel Booking Service" awards.
8. STRIKE!
Travelstart aims to foster a long-lasting relationship with our suppliers, and we were invited to participate in the Turkish Airlines Bowling Tournament 2017 held on 26 April.
The night was filled with strikes, spares and laughter over gutter balls and in the end, one of our Travelstart team named "2 guys and an intern", made up of Travelstarters from the Finance Team including our Chief Financial Officer, Handre Oosthuizen, came out victorious beating every team in South Africa. Our victors jetted off on an unforgettable adventure to compete in the finals in Turkey. Although unsuccessful at the finals, we salute our champions and celebrate our victories.
9. Location. Location. Location
Like any adolescents, it's only natural to start exploring your image, finding ways to express yourself and experiment with different looks. Likewise, towards the end of 2017 Travelstart decided it was time to relocate its Cape Town headquarters to a swankier set of offices in Longkloof Studios, located just off the bustling hub of Kloof street. The edgier setting encourages growth, unbridled creativity and hard work.
10. Are You Ready to Party?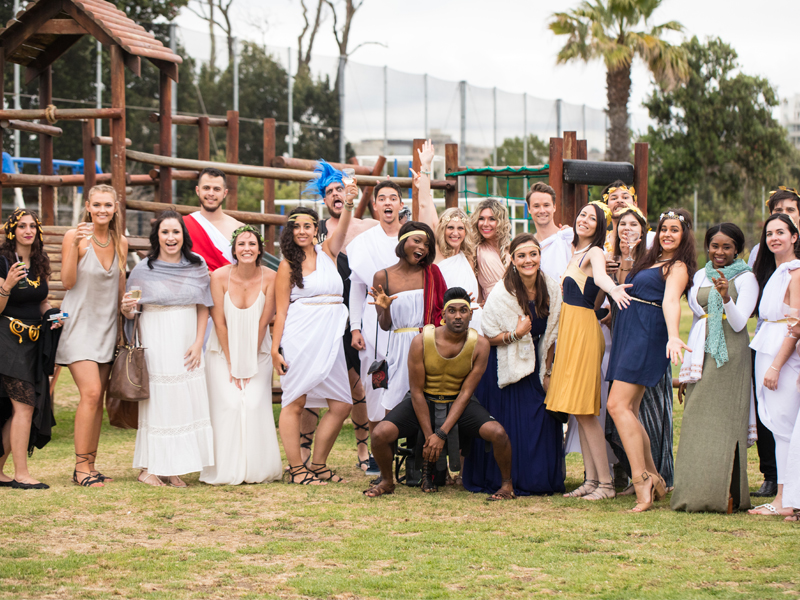 As you enter your teenage years, a lot of pressure is now put on hosting the swankiest parties that would perfectly set you up as one of the "Cool Kids". Travelstart sure knows how to throw a party. To celebrate the success of the year, Travelstart throws highly anticipated year-end parties, where guests get to dress up according to a set theme, top performers are recognised and where Travelstarters get to let their hair down and enjoy good food and great company.
11. Time for a Face Lift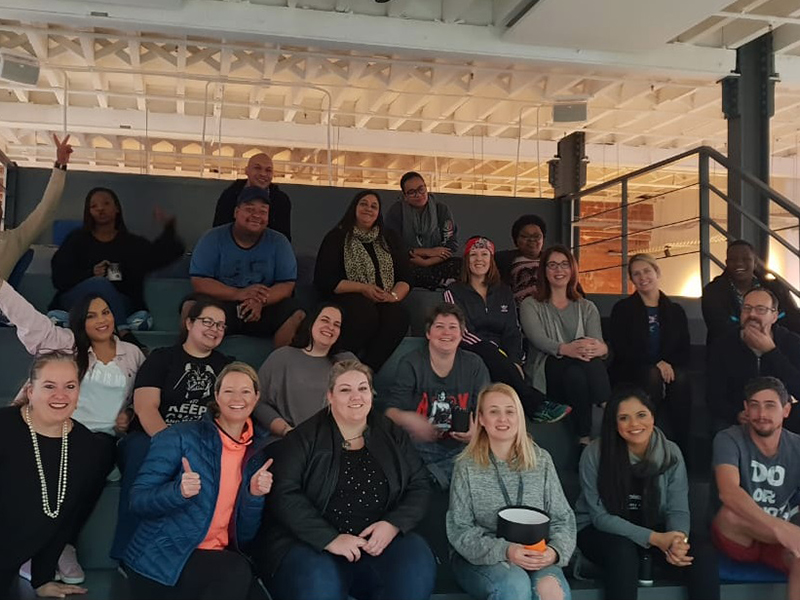 At age 12, you remember you were on the cusp of greatness as you transitioned into adulthood and found your identity. New opportunities are within your grasp, and it's the best time to redefine yourself and steer your destiny. Likewise, on 12 March 2018, Travestart's internal travel consultancy underwent a re-brand from Travel Bar to relaunch as Travelstart Live. With Travelstart Live, the company will focus on improving their expert "human" service and be better equipped to assist customers who book complex trips, multi-city and multi-passenger trips. For help with your travel booking from the best in the business, call Travelstart Live today on 021 0200559.
12. F • R • I • E • N • D • S
As you enter your teenage years, you often develop friendships with people that would last a lifetime. Travelstart is friends with some of the top airlines in the industry, like Virgin Atlantic, Emirates, Turkish Airlines, Flysafair, Mango and so much more, who have partnered with us to bring you air-mazing flight deals to awe-inspiring domestic, regional and international destinations.
Travelstart aims to rise above the rest to be the shining star in the industry, so it's only fitting that we rub shoulders with the "Cool Kids". We have fostered a relationship with Expresso Breakfast Show, where our very own travel experts appeared on the show to provide insightful travel tips and inspiration. KFM has always jumped on the bandwagon to help celebrate auspicious occasions, like our 2016 27 Suitcases Mandela Day Initiative as well bringing us champagne and cake and helped create a birthday vibe for our 12th birthday. There are more companies and brands which we have partnered with, and if we had to start mentioning them all, we would have an endless list of end credit. So from the bottom of our hearts, Thank you to everyone who made the 12 Years of Travelstart so amazing.
The last 12 years have been paved with victories and challenges which has helped Travelstart grow. Cheers to bringing you many more years of unforgettable travel memories. What has been your Travelstart highlight from the past 12 years? How has Travelstart helped make your travel dreams come true? Be sure to comment below and send us a special birthday message.
The post Celebrate Travelstart's Birthday with 12 Memorable Highlights appeared first on Travelstart Blog.
http://www.peloyaafrika.com/wp-content/uploads/2018/08/Travelstart-Birthday-23-1.jpeg
672
800
theAfrican
http://www.peloyaafrika.com/wp-content/uploads/2017/11/pya-logo-design_03.png
theAfrican
2018-08-31 11:48:13
2018-08-31 11:48:13
Celebrate Travelstart's Birthday with 12 Memorable Highlights